Saturday 9th September 2023
Wolfgang Amadeus Mozart
 (1756-1791)
Eine Kleine Nachtmusik, K.525
Georg Philipp Telemann
 (1681-1767)
Viola Concerto in G major
1716-1721* (written between these years)
Dmitri Shostakovich
 (1906-1975)
Chamber Symphony in C minor, op. 110a
Based on String Quartet No. 8, arr. R. Barshai
JOHN GOODSTADT studied at the Birmingham Conservatoire with John Brearly and John
White.
After graduating in 1981 he spent 2 yrs playing Italian opera and ballet at the Teatro Massimo in
Palermo Sicily. Part of the season was on tour playing light operetta in many open air Sicilian
piazzas.
The local folk would certainly not have been able to travel up to town for the high operas.
This is where John got his liking for Italian vino, real pasta and proper pizza!
John turned to a career in computing in the mid 80's but continued playing regularly with
Stockport symphony orchestra, Wilmslow Opera, the Gawsworth hall summer festival. He now
plays regularly with the Telemann Baroque Ensemble and is principal viola with Cheshire
Sinfonia. With two sons , John has a critical audience to deal with at practice time.
Undaunted,his commitment continues. John plays on a viola made in the Tyroll area of Italy
from the early 18th century.
Alex Robinson is an experienced conductor and harpsichordist. He graduated from the University of Manchester with a first class degree in Music (MusB) and the Royal Northern College of Music with an MMus in Performance at Distinction level (Conducting).
He studied under the student conductor program at Manchester University with Mark Heron & Justin Doyle (RIAS Kammerchor) and later with Clark Rundell at the RNCM. During his studies he was Musical Director for the University Music Society performances of Rameau's 'Castor & Pollux' (2016), conducted Harrison Birtwistle's 'Silbury Air' with the composer in attendance for the NewMusicNorthWest Festival in 2016 and worked with postgraduate composers in various new music projects at the RNCM and with 'Psappha'.
He is now the Music Director of the Haffner Orchestra, the Lake District's elite vocal ensemble, Furness Bach Choir and the Principal Conductor of the Amaretti Chamber Orchestra and Nottingham Youth Orchestra. In 2023 he was announced as the Artistic Director of Nottingham's 'Music for Everyone' group.
In 2022 he was the Music Director Fellow with Spokane Symphony Orchestra in Washington, USA and Assistant Conductor for English Touring Opera's HANDELFEST productions and recitals and began teaching as a Professor of Conducting at the University of Salford. 
He has worked with a number of British orchestras as conductor and assistant conductor, including the BBC Philharmonic, the Hallé, Liverpool Philharmonic, Northern Chamber Orchestra, The Old Street Band, Manchester Camerata, Psappha, the Mayson Orchestra as well as a number of opera companies as conductor and as a harpischordist/repetiteur including Radius Opera, English Touring Opera, Heritage Opera and Northern Opera Group. On the international stage, Alex has worked with the Allegra Festival Orchestra in Bulgaria, the Moravian Philharmonic Orchestra, the Prague Philharmonia, the Hradec Krávlové Philharmonic, CR and Spokane Symphony in Washington, USA. He has worked as assistant conductor for a number of internationally renowned conductors including Sir Mark Elder, Sir Andrew Davies, Vassily Petrenko, James Lowe, Nicolas Collon, Juanjo Mena and Gerry Cornelius.
Notable highlights include working as Assistant Conductor for Heritage Opera and the BBC Philharmonic's joint world premiere of Alan Williams'' The Arsonists'. He was music director for Manchester International Festival 2017's 'One of Two Stories or Both' production of a 5 part live broadcast radio drama which appeared on Unity Radio and BBC iPlayer. He was repetiteur and vocal coach during ETO's HANDELFEST, director of the RNCM Baroque Ensemble and continuo player for a concert with the RNCM Chamber Orchestra and Pablo Besnosiuk (Academy of Ancient Music) and assistant conductor and repetiteur for Tim Benjamin's 'The Fire of Olympus' and recorded an album of continuo improvisations with Lute and Viola da Gamba.
2 Elegiac Melodies, written in 1880
Originally from his '12 Melodies' for voice and piano, these arrangements, by Grieg himself, are beautiful demonstrations of his masterful talent in harmony and orchestration. The first melody is titled 'The Wounded Heart' in English - The heart is wounded by the struggles of life, but it survives nevertheless and faith never dies. The second movement of the set is called 'The Last Spring', where the poet recounts the beauty of the arrival of Spring after the harsh Winter and believes he might be seeing it for the last time.
Wolfgang Amadeus Mozart
 (1756-1791)
Eine Kleine Nachtmusik - K.525, written in 1787
Needing no introduction, Mozart's Eine Kleine Nachtmusik is one of the most famous works of classical music....ever! So much so in fact, that Ryanair play the work over the speakers in their planes during boarding. Its popularity and quirky title obscure its rather unknown background, however. It is not known why it was commissioned, or indeed if it was at all (though most of his serenades were). He completed this jolly work whilst he was scoring the second act of his beloved opera Don Giovanni. It is in 4 movements, an Allegro, starting with the famous bouncing back-and-forth motif, a Romanze (used frequently in modern day TV adverts), a joyous Menuetto and a concluding tour-de-force finale. Among musicologists today, there exists a hunt for the missing additional Minuet and trio which would have slotted in between the first and second movements. The work was thought lost but many have suggested it may have later been reworked and found its way into a later piano sonata....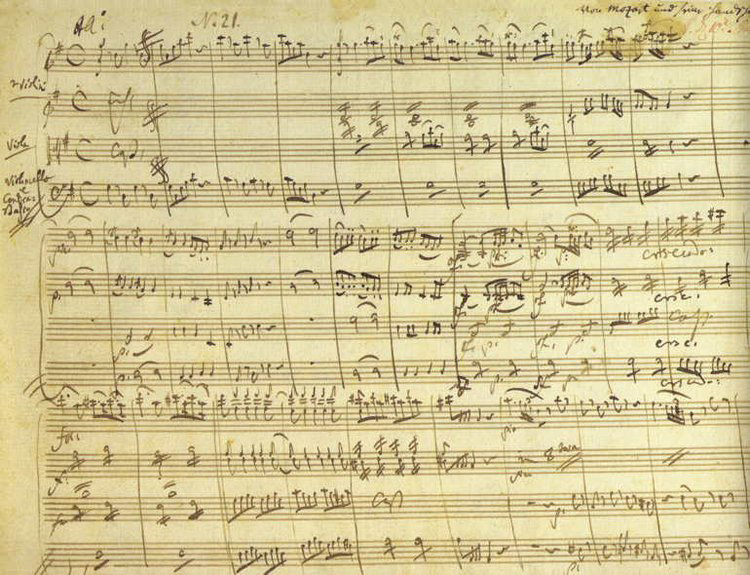 Georg Philipp Telemann
 (1681-1767)
Viola Concerto in G major, written between 
1716-1721
Perhaps the first known Viola Concerto to have been composed (or at least in a style we would recognise today as part of the concerto genre), Telemann's work for the unfairly neglected sibling of the string family has stood the test of time. In his autobiography he expressed "I must own that since the concerto form was never close to my heart it was indifferent to me whether I wrote a great many or not." A curious statement. He did indeed write over 100 concertos for various instruments and is considered one of the most prolific composers in history. His indifference doesn't show however and the work is a delightful, light work for viola and strings, in a slightly unusually 4 movement set up (the usual being 3), likely derived from the 'sonata da chiesa' form.
Dmitri Shostakovich
 (1906-1975)
Chamber Symphony in C minor, op. 110a, written in 1960 (arr. in 1978)
Based on String Quartet No. 8, arr. R. Barshai
'Dedicated to the victims of fascism and war'
Written just after Shostakovich reluctantly joined the communist party, this very dark work was composed at perhaps the lowest point of his life, and in only 3 days. He intimated to his friend Lev Lebedinsky, that the work should be considered his epitaph and that he planned to take his own life shortly after the work's completion. Indeed, the profound emotional intensity found within the work captures the horrors and the torment of living under soviet rule with such piercing directness that Shostakovich, upon hearing the Beethoven Quartet performing it for him, buried his head in his hands and wept. Today it is one of the most loved works by the composer and is often seen as a musical looking glass into life under the horrific regime. The work is in 5 movements, the through-line being a musical motif which spells out his initials - D, S or 'Es' (E flat in German), C, H (B natural in German) and several other rhythmic figures, such as the punishing 2 quavers and 1 crotchet motif used in the 4th movement. Musicologists have noted the various quotations of his Symphonies in this quartet, especially from the 1st, 5th, 10th and 11th Symphonies. Barshai's arrangement stays true to the spirit of the quartet, simply adding a double bass part and switching between solo and tutti string sections to vary the colour of the sound.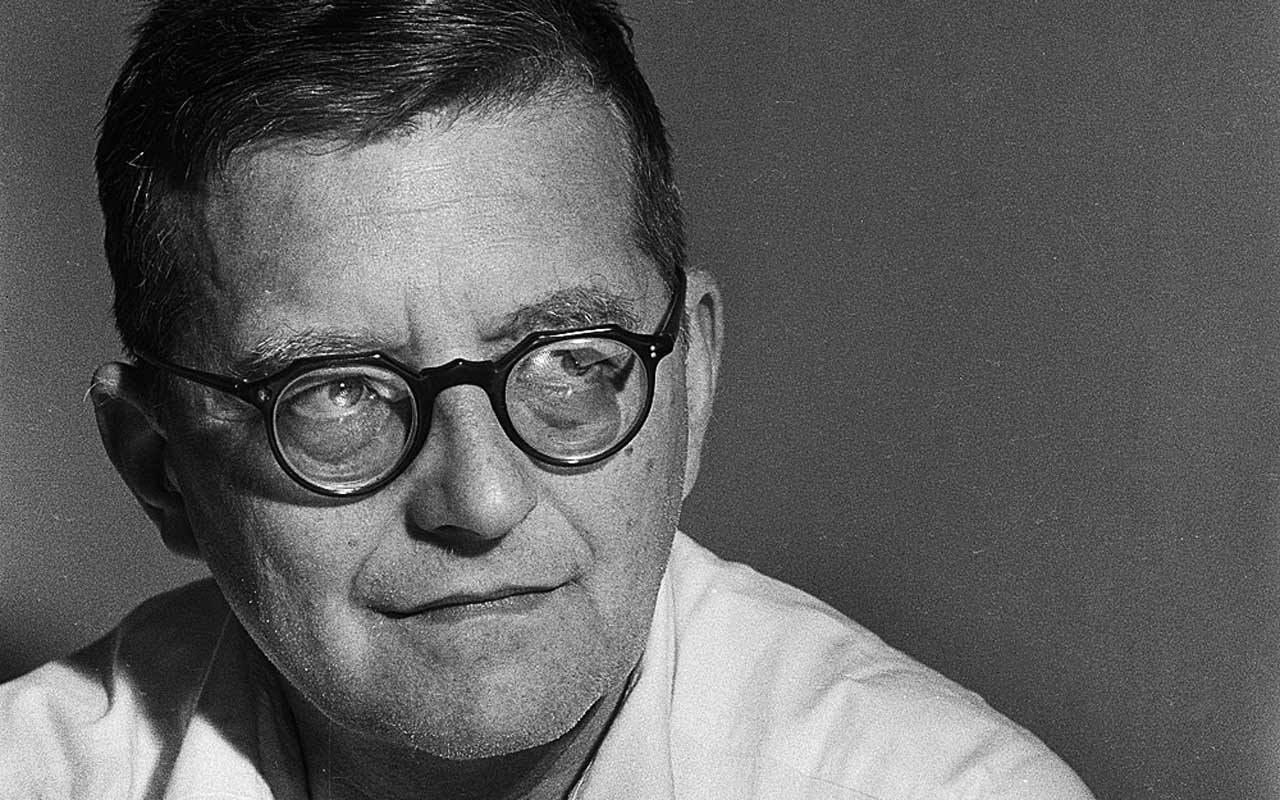 Brigid Hemingway (Leader) started playing the violin aged 14. She is also Founder and Leader of The Athenean Ensemble and former Leader of The Gorton Philharmonic Orchestra. She enjoys playing string quartets with her Athenean String Quartet with fellow Amaretti players. She taught mathematics at Cheadle Hulme School for many years and is now a private maths tutor. She is married with two grown up children and two labradors Billy and Oscar. She is passionate about acting and has performed at many of the local theatres. She is looking forward to playing the unsupportive, manipulative mother of the famous Manchester artist LS Lowry in Hyde Little Theatre's production of Mrs Lowry & Son later this month Sept 20th-23rd (including a Saturday matinee)  https://www.ticketsource.co.uk/hydelittletheatre
John Phillips began studying the violin at the age of 10 and later became a member of the National Youth Orchestra. He read Classics at Fitzwilliam College, Cambridge, where he was a founder member of the Fitzwilliam String Quartet. The quartet subsequently became String Quartet in Residence at the University of York and, whilst there, gave the UK premiere of the Thirteenth Quartet of Shostakovich in the presence of the 
composer. He has had a special interest in his music ever since.
He later left the quartet to pursue a career in law, supporting his legal studies by freelance playing with the Royal Philharmonic Orchestra, the Philharmonia Orchestra and the London Mozart Players. He left the law in 2016 to return to music and in 2020, 
completed the degree of Master of Music in (Violin) Performance at the Royal Northern College of Music.
Concert sponsored by Dr. Downing Music